Former Adventist Fellowships (ministry of a local Christian church/pastor)
Loma Linda, California
Former Adventist Fellowship (FAF) was started by a group of former Adventists in the Redlands area. After seeking God's direction in prayer and with the support of Trinity Evangelical Free Church of Redlands, they started a weekly Bible study meeting.
The ministry flourished and produced good fruit in the form of healthy, growing, active members in local churches. In the Summer of 2014, the leadership of FAF decided to expand the ministry into the Redlands and Loma Linda community by meeting in a non-church location. Selah Christian Store generously provided the meeting place in Redlands for several years.
In 2016, a group of former Adventists helped to launch Redeemer Fellowship. Former Adventist Fellowship is now a ministry of Redeemer Fellowship and beginning in 2018 meets at Redeemer Fellowship in Loma Linda.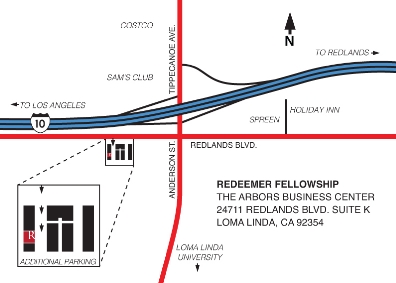 ---
Copyright 2019 Graphics Studio, Redlands, CA USA. All rights reserved. Use of this site and forum signifies your acceptance of the Terms and Conditions. Send comments and questions to formeradventist@gmail.com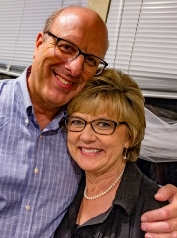 Richard and Colleen Tinker, leaders