About Former Adventist Fellowship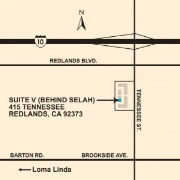 The current meeting place for Former Adventist Fellowship is behind Selah Christian Store on Tennessee Street in Redlands, California.
---
Worship with us in person:
Worship with many of our group members at Cornerstone Fellowship Bible Church, Riverside.
Other churches attended by former Adventists include Immanual Baptist Church in Highland, and Fellowship in the Pass in Beaumont.
Worship online (live):
Grace Community Church
• Pastor John MacArthur
• Sundays, 10:30 AM (PT)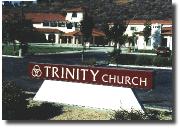 Former Adventist Fellowship (FAF) was started by a group of former Adventists in the Loma Linda area of Southern California. After prayer and God's direction and with the support of Trinity Evangelical Free Church of Redlands, California, they started a weekly Bible study meeting.
The ministry flurished and produced much good fruit in the form of healthy, growing, active members in the local church. With a change in ministry philosphy and direction, the leadership of FAF decided to expand the ministry into the Redlands and Loma Linda community by meeting in a less intimidating location for new former Adventists to attend.
Currently FAF meets at Suite V, directly behind Selah Christian Store in Redlands. The address is:
415 Tennessee Street, Suite V
Redlands, California 92373
Many have said that Former Adventist Fellowhip is the high point of their week. Join us! You may call for directions and meeting times: 909-794-9804.
Former Adventist Fellowship Online (this website) is the internet version of a local FAF group. New Former Adventist Fellowship groups are forming. Watch this web site for more information and announcements.
The Former Adventist Fellowship Conferences are hosted by Life Assurance Ministries each February, in Southern California, and October, in Southern Michigan. The conference includes Former Adventist pastors and others preaching and teaching, breakout sessions, books and freebies, and lots of good food and fellowship. Plan to attend next time.
Phone: 909.794-9804 (Life Assurance Ministries)
Email: formeradventist@gmail.com


Copyright 1999-2015 Graphics Studio, Redlands, CA USA. All rights reserved. Revised August 12, 2015. Use of this site and forum signifies your acceptance of the Terms and Conditions. Send comments and questions to formeradventist@gmail.com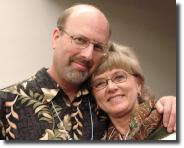 Colleen Tinker, forum moderator, and Richard Tinker, forum and website administrator
Richard and Colleen Tinker officially left the Adventist church early in 1999 after discovering the true gospel of grace by studying the New Testament, one book at a time, with their Christian neighbors. Although they had some initial thoughts that they might convert their neighbors, they soon discovered that what the Bible actually said was different from what they had understood it to say from their Adventist perspective. Coming to know they were secure in Jesus' finished work transformed them.
Soon after joining leaving Adventism, Richard and Colleen helped start Former Adventist Fellowship Bible Study there, and also created this website so that those unable to attend the meetings in Redlands, California, could benefit from the studies and fellowship online.